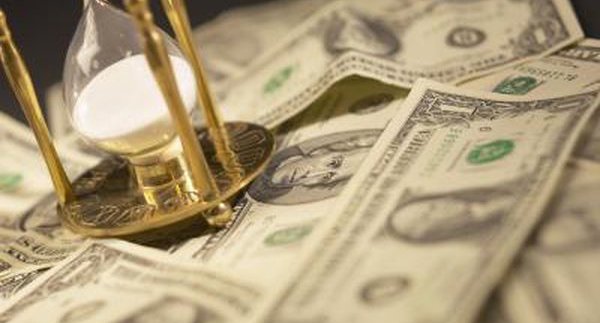 Sifting through all that information looking at each ticker, trying to find that golden ticker. Ah you found it! Okay, so you pour a few hundred in the stock and you wait a few months. As it turns out, this stock completely did the opposite as to what you expect – it did not perform too well.
Finding that golden stock is like finding that needle in a haystack. It is difficult to find and the people with the best equipment only improve their odds in finding this needle. So where to begin? Well, when it comes to stocks I like to have an open mind and focus on what I know. That being said, it is technology.
Nvidia ($NVDA)
Technology is and always will be a fast paced environment. The demand to stay in business increases when you have competition. When that competition arises, you seek to improve upon your technology. Take for example graphics cards. There are very few competitors in this industry. The top two leading graphic card industries: Advanced Micro Devices and Nvidia have performed real well these past few years and beyond. These two companies deal heavy with high performance gaming. It takes a lot of processing power to handle the frame rate and the capabilities of these types of games. Just this year alone, has been staggering for both companies. The opportunities that long a hold these graphic card industries is immense in the technology sector. Artificial Intelligence (A.I.) is making it way with its use with graphic cards.
Other areas include autonomous vehicles and virtual reality. By 2020 we will see these areas blossom, so you can imagine where $NVDA and $AMD are headed. Of course there is potential for the stock to drop and be negative. The upside to things is all the potential that graphic card industry leaders hold. And that potential is a key to unlocking even more routes beyond imagination.
As for $EDIT and $NAK, I will get to that in just a second. Both of these companies have the potential just like $NVDA. The key to finding this potential is by means of knowing your industry. Like I said, I know technology real well. So I thought of the parts and pieces that made up gadgets at my home. I looked into the 'special' parts first for my laptop. When I say special I mean like the specifications as to what makes that computer stand out. For my computer, it had an Intel i7 chip as well as an AMD Radeon graphics card chip. I looked into Intel and AMD with stocks and from what I gathered, by best bet for growth was with AMD. So I looked at similar companies and came across the likes of NVIDIA. This was about a year ago speaking. So I decided to invest a few hundred into $NVDA and hold onto it for a few months, because I saw the potential it had. My portfolio grew over 50% from this stock. I was hesitant in holding it longer and wanted that instant gratification of having that money, so I sold that stock. I would say I sold it around $60. It's now worth $113 (as of 2/2/17), I really do like this stock a lot. I can only see upside from here. I'm looking at $250 plus by 2020 for this stock.
Northern Dynasty Minerals ($NAK)
$NAK is a penny stock that did about 1000% gains this year alone. I still see it climbing and I have Trump to thank for that. Trump's slogan "Make America Great Again", essentially means lets boost our economy. Trump wants to do this by bringing back more jobs to the American people. Anyway before I get into detail about $NAK and how Trump is involved – I will say this right now, Trump and Northern Dynasty Minerals are doing an under the table deal.
Just a few days ago, Trump banned the Environmental Protection Agency (EPA) from posting on social media. This caused an uproar because we are now restricted to getting information as to what the EPA is saying on social media. You could argue and say that this is unconstitutional and is not freedom of the press. That this is not what America stands for – Freedom.
Anyways with the ban on social media it will be difficult for the EPA to give updates to the public as to what is going on with the environment. So what does Northern Dynasty Minerals have to do with the EPA? Well $NAK is the sole owner of the Pebble Mine Project located in Bristol Bay, Alaska. The mine itself has an estimated over half a trillion dollars worth of minerals.
Well the EPA is involved because a large part of the salmon population inhabit the area, where $NAK wants to partake in it's mine exploration. EPA fears the salmon will be harmed and are working on resolving the issue. As of now the Pebble Mine Project has not officially started mining, but will soon start as soon as the EPA case is settled with the salmon.
Scott Pruitt, Trump's EPA pick, got approved by the Senate Committee today (2/2/17). Just like Trump, Pruitt also supports the Pebble Mine Project. Pruitt, now the Head of the EPA is supporting the Pebble Mine Project. This $3 stock is sitting on a gold mine – literally! Trump supports this project because it will create over 10,000 jobs as well as boost the economy by generating over $1 Billion a year in revenue.
In my opinion I see $NAK performing well for the years to come. The potential of the Pebble Mine with President Trump and Head EPA, Pruitt, backing this project. I see this stock a likely fit for my crosshairs. You may be wondering how I know Trump is backing Northern Dynasty Minerals. In a recent interview, the company stated that they have Trump backing them. As you can see all these details play a role in boosting the economy.
Editas Medicine ($EDIT)
Another one of my big favorites is $EDIT stock. Editas Medicine company is a CRISPR gene editing technology company. Other CRISPR gene editing companies include Intellia Therapeutics ($NTLA) and CRISPR Therapeutics ($CRSP). The reason I prefer $EDIT has to do with the upcoming lawsuit that will be settled this month. The lawsuit covers the CRISPR Patent Case. This lawsuit is a big deal for the three companies. The case is betweenZhang (MIT) vs. Douda (UC-Berkeley). The company, Zhang is affiliated with is $EDIT. As for Douda, she is affiliated with $NTLA and $CRSP. Both Zhang and Douda submitted a patent for the use of CRISPR. Zhang submitted his a little after Douda's patent, but he got his approved first.
When it comes to issues like this, the first person that submits the patent gets the approval first. In that case it should be Douda who gets the rights. This isn't a typical patent, this patent is a scientific breakthrough. So to go beyond the usual is worthwhile. From looking at both companies, Editas has a stronger position with lead backers being that of Bill Gates and Google. The reason the downtrend has occurred for the company months after the IPO is particularly do to the this lawsuit. This month will be a make or break for either company. In my research, it looks to me that $EDIT will make it and $NTLA/$CRSP will break it.
Not many people are aware of the power of gene editing technology. This technology is capable of manipulating the DNA structure to our specifications. Meaning that if your family line has a long line of a given disease. It can be eradicated from your family line. Other uses of CRISPR technology can be seen in 2017 is already paving the path for a good year with CRISPR. With human trials set to begin in the next upcoming months, I see only solid results for applications using CRISPR technology.