Reason for Inactivity:  Our team had ignorance due to none of us having prior startup experience. A break on this project arose due to schedule conflicts, on top of the unsuccessful launch of our Kickstarter campaign. We plan to re-strategize our entire approach later in the future.
Fail early, fail often, but always fail forward – John C. Maxwell
Below is our entire Kickstarter Campaign. I want to be completely transparent with this. I hope this inspires YOU. Yes, YOU, the reader! I want you to know that it is okay to fail in life. Failing is just part of human nature. This is just one of my many failures I have had in my life. And I'm truly proud of it.
Our Kickstarter Campaign from Late 2016 (We raised $506 of $50k) 
The Ethereal Collection is a lifestyle brand that strives to destroy the "unreachable"
Our Clothing Designs:
K I N G   O F  F E A R S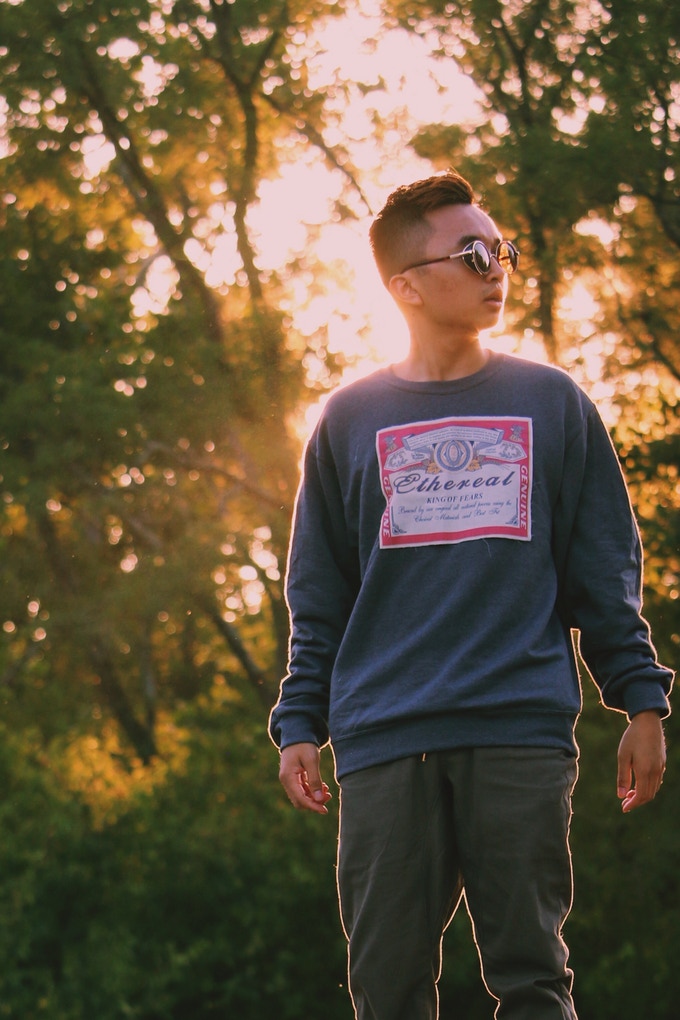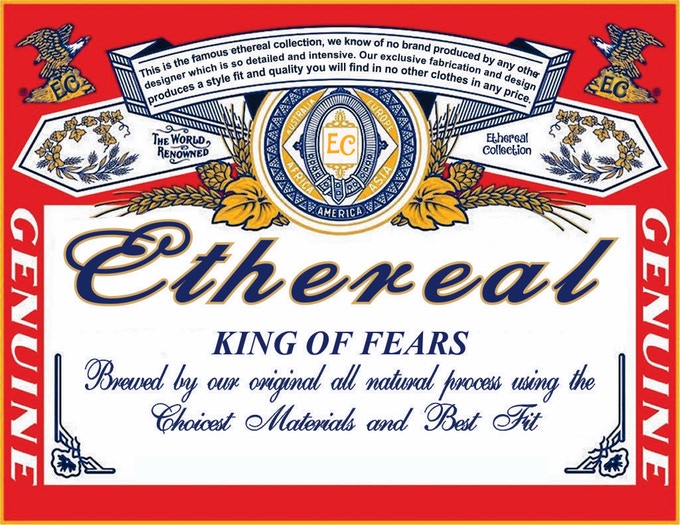 E T H E R E A L   D R A P E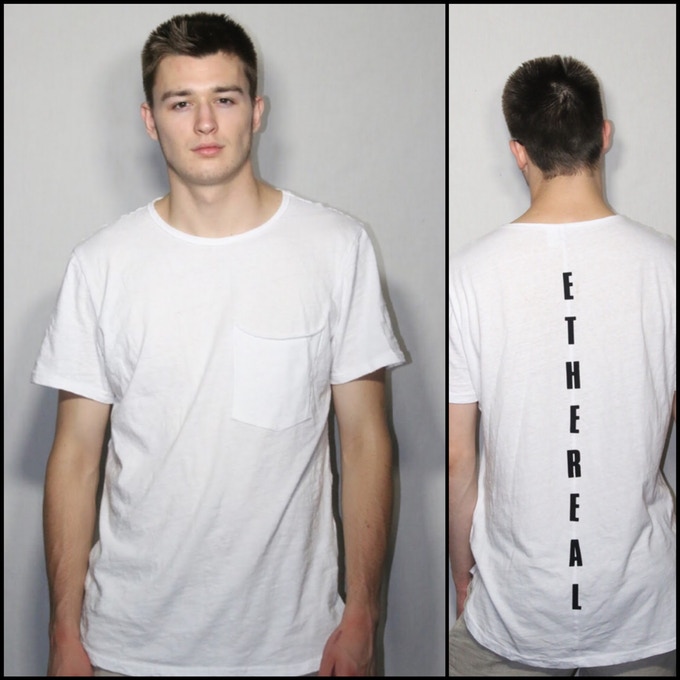 N O M A D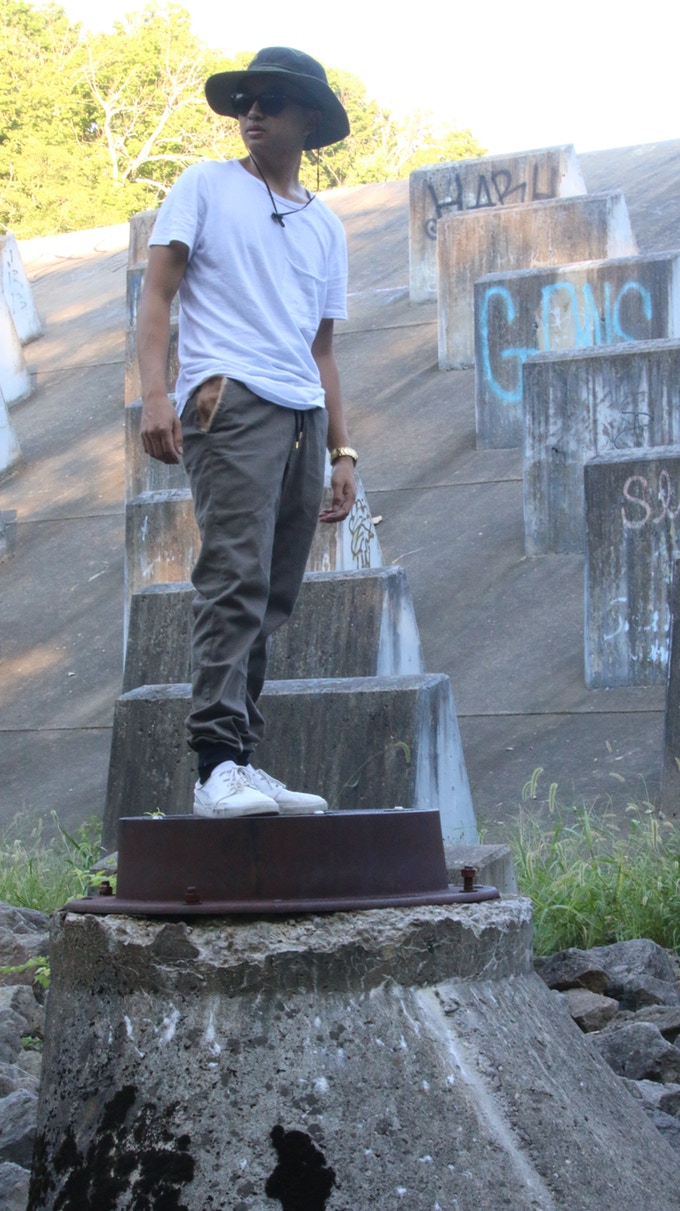 1)  Introduction to Ethereal
We are a startup clothing brand that will design and manufacture elegant; yet comfortable clothing that will represent the mentality of always striving to pursue your dreams, and truly live your life while doing so. On a late summer night in July of 2016, the team set about on creating a designer clothing company that would best embody this motto; thus, Ethereal was born.
2) Meaning behind Ethereal, and our brand
Ethereal by definition means "elegant, nearly too perfect for this world, heaven-like". Our team believes this perfectly describes the mindset we utilize every day to always be improving, to always be in pursuit of what frees us and what makes us happy.
We look everywhere and see many unhappy people, who with a little ambition and hard work could be driven to escape their limitations.  This is the reason we have chosen to donate to charity.
3) Charity work
We currently plan to donate 10% of all proceeds outside Kickstarter  to charities that resonate with our brand by empowering people to achieve their dreams and overcome their circumstances
4) What makes us different
We have a diverse, and unique style. As well, there are few charitable, luxury brands that are so heavily influenced by streetwear fashion.  We are more than just talk with our branding and company image, we actually practice what we preach through the aid of those struggling to compete, like those in programs such as Big Brothers Big Sisters.
5) What We Plan to Use the Money For
Our team will use the $50,000 to run our first round of production, and to have a promotion budget to approach famous rapper Jay-Z, along with other backup promoters and sponsorship opportunities.  All of which are are strong examples of individuals who are chasing their dreams on a daily basis, and we believe they embody an Ethereal mentality.
We will have other forms of customer acquisition that we will spend the money on, such as interactive advertisements on Instagram, Snapchat, and sponsored posts that bring users back to our social media pages.
As soon as we are a profitable company is when we plan to start our charitable intentions.  If we are funded, 10% of sales outside of the Kickstarter will be donated to our chosen charities.
6) Future plans
As well as charity as soon as possible, we would like to start an Ethereal scholarship in the future to aid students who believe nothing is unreachable for them. We would like to reward students who we think resonate with the brand.
Not only charitable intentions, we want to work on building the value of our brand, especially exploring raising an artificial demand using fluctuations in supply and staggered releases of products. We will always continue to represent the mentality and brand that we have built because it is ingrained into the spirit of each member of the team, which is what attracted us to one another to work together. We will always act in a manner congruent with our dreams and aspirations as it is the only thing we know.
7) Goal reaches….
$50k  —- Officially funded.
$60k  —- Our cinematographer will direct and produce a short lifestyle film, diving deeper into our subculture, and the walks of life we resonate with.
$100k  —- We will record a song and mention every backers name in the music video.
$300k  —- We will hold the first Ethereal Music Festival.
$1M  —- We will partner with big box stores to distribute our clothes.
Risks and challenges
-Not being able to catch up to the demand
-Acquiring enough quality fabrics
-Varying delivery times from manufacturers
-Mass overseas purchases
-Operating from four different states, using technology to communicate